Unsweetened Saffron Masala Chai Tea Latte – 10 Count
(0)
The Premium Masala (spiced) chai latte. Made for Royalty, the addition of Saffron gives this traditional Indian Chai the Oomph to awaken your mind & body.
Rich in anti-oxidants and other health benefits, QuikTea's flagship blend has refined the Chai Wallah (the Indian street vendors of Masala Chai) experience, combining it with the distinct aroma of saffron and making it ready for whenever and wherever you are!
Packaging May Vary
All the wonderful aroma of Darjeeling and Assam tea blended with the soothing flavor of Saffron and Masala. Ease your cares away.
Each box includes Qty 10, single serve, individually packaged pouches of chai tea latte mix
All Natural Ingredients
All-in-One Convenience – Just add hot water!!
Kosher & Halal Certified
Non GMO and All Natural
Allergen Information:
CONTAINS MILK SOLIDS. See our vegan options for your dietary preferences! Produced in a facility that also processes milk and treenuts (almonds, cashew nuts, and pistachios).
CHAI LATTE BENEFITS: The wonderfully aromatic and robust flavors of Assam and Darjeeling tea blends provide a boost to your health! These teas have been known to provide your body with antioxidants and anti-inflammatory properties to keep you at your best! Also don't forget that Calcium from the milk provides you with Healthy bones & teeth.
SAFFRON BENEFITS: As the world's most luxurious spice, saffron has been well sought after for decades and rightfully earned the nickname as "the sunshine spice". It features benefits such as anti-depressant properties, it commonly serves as an antioxidant, and has even been seen to reduce some PMS symptoms.

MASALA BENEFITS: Masala chai, a blend of multiple traditional Indian spices, makes it rich in antioxidant properties that improve digestion and alleviate nausea symptoms. A cup of masala chai has also been known to improve heart health!
Simply empty the pouch contents into a cup, add hot water, mix, and enjoy. No need to add milk as everything is conveniently included in each mix!
Milk Powder
Instant Black Tea (Assam & Darjeeling)
Spice & Saffron Extracts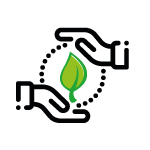 Ethically Sourced
All of our products are harvested and produced in a sustainable and responsible fashion for a great, amazing taste every time!
Nature's Goodness
Simplicity – guaranteed!
With simple, easy to understand ingredients, we are committed to providing all natural products free of synthetic colors, flavors and preservatives!
All-in-One Convenience
Our pouches contain all you need for a perfect cup every time – just add hot water, stir and ENJOY!