Quik Tea Pumpkin Chai Tea Latte – 10 Count
(0)
Fall lovers, rejoice – Quik Tea has carefully crafted the perfect Pumpkin Chai Latte! We have found a delicious blend of rich masala spices and a creamy pumpkin flavor to give you the ideal cup for each autumn day. This fall fan favorite is sure to bring you comfort and warmth during sweater weather season! Grab a box today!
Always using pure, simple and easy to understand ingredients, we at Quik Tea are proud to deliver a Pumpkin Chai free of artificial colors and sweeteners without ever compromising on taste. Simply add hot water, stir and enjoy!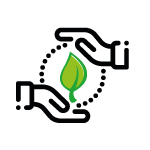 Ethically Sourced
All of our products are harvested and produced in a sustainable and responsible fashion for a great, amazing taste every time!
Nature's Goodness
Simplicity – guaranteed!
With simple, easy to understand ingredients, we are committed to providing all natural products free of synthetic colors, flavors and preservatives!
All-in-One Convenience
Our pouches contain all you need for a perfect cup every time – just add hot water, stir and ENJOY!