Quik Café Tumeric Ginger Coffee Latte – 10 Count
(0)
Our deliciously creamy instant coffee latte just a got an added health boost! Introducing the new Turmeric Ginger Coffee Latte packed with all the flavor you love from our traditional Madras Coffee and crowd favorite Turmeric Ginger Chai Latte. QuikCafe has the perfect blend of Arabica, Robusta coffees and chicory with the right proportion of milk for a New Orleans style Chicory coffee. Now coupled with Turmeric Ginger, your senses are in for a treat!
All you need to do is empty the pouch contents into a cup, add hot water, mix, and enjoy. No need to add milk or sugar, as everything is conveniently included in each mix! Coffee made simple. 
From tea to coffee and everything in between, we are committed to delivering our customers deliciously complex flavors at home. Life can be hectic, but that doesn't mean you need to sacrifice authenticity and value. Buy a box of Quik Café Turmeric Ginger Coffee online today, wake up right, and seize the day!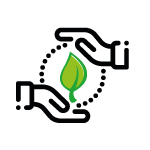 Ethically Sourced
All of our products are harvested and produced in a sustainable and responsible fashion for a great, amazing taste every time!
Nature's Goodness
Simplicity – guaranteed!
With simple, easy to understand ingredients, we are committed to providing all natural products free of synthetic colors, flavors and preservatives!
All-in-One Convenience
Our pouches contain all you need for a perfect cup every time – just add hot water, stir and ENJOY!