Ginger Chai Tea Latte – 40 Count
(0)
Looking for a health kick that still tastes great? Look no further than our best-selling QuikTea Ginger Chai Tea Latte! Packed with all the outstanding health benefits and robust flavor of ginger, this chai latte has it all!
The coveted spice of ginger has been widely known for its remarkable health benefits – used by many to aid digestion, reduce nausea, and help fight the flu and common cold to name a few of its purposes! This all-natural flavor of ginger reveals a truly blissful and satisfying experience with each sip! Whether you're just starting your morning or need an afternoon boost, the QuikTea Ginger Chai Latte is the perfect drink to uplift your day!
Packaging May Vary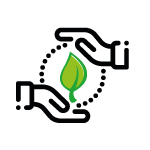 Ethically Sourced
All of our products are harvested and produced in a sustainable and responsible fashion for a great, amazing taste every time!
Nature's Goodness
Simplicity – guaranteed!
With simple, easy to understand ingredients, we are committed to providing all natural products free of synthetic colors, flavors and preservatives!
All-in-One Convenience
Our pouches contain all you need for a perfect cup every time – just add hot water, stir and ENJOY!