Diwali Gift Box. This Diwali, give the gift of Nirvana
(0)
95 in stock (can be backordered)
This Diwali, give the gift of Nirvana – Your Favorite QuikTea with a Ganesh idol and 2 diyas.
Included in the box are individual pouches of all 26 flavors of QuikTea Instant Chai Latte and Vegan Chai Latte, a box of our Organic Darjeeling Long Leaf Tea, a Ganesh Murti and 2 diyas.
Free shipping any where in the continental USA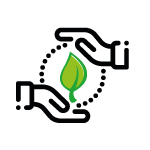 Ethically Sourced
All of our products are harvested and produced in a sustainable and responsible fashion for a great, amazing taste every time!
Nature's Goodness
Simplicity – guaranteed!
With simple, easy to understand ingredients, we are committed to providing all natural products free of synthetic colors, flavors and preservatives!
All-in-One Convenience
Our pouches contain all you need for a perfect cup every time – just add hot water, stir and ENJOY!